Animal Law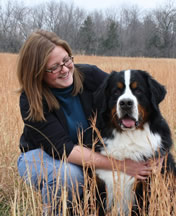 Dog Bites • Adoption Agreements • Dangerous Dog Hearings • Breed Specific Legislation • Breeder/Owner/Co-Owner Contracts • Custody Disputes • Municipal Ordinance Violations
I take particular pleasure in representing clients on animal related cases.  Please see the About Me page to learn more about my history and current involvement with dogs.  Animal Law is an area of law that is growing rapidly, particularly in the coastal states, but also here in the Mid-West.  The majority of my cases tends to be municipal cases involving a dangerous dog citation (following a bite) or breed specific legislation.  In addition to litigating the facts of a case, I stay up to date on animal cases occurring throughout the country.  Many of our local municipal and county codes and ordinances related to BSL and dangerous dogs have yet to be challenged—and I have had some success in arguing procedural and due process violations regarding flaws in these codes and ordinances.
I have a lot of experience in pure-bred dogs, as well as rescue. One of my dogs is titled in AKC conformation and rally.  For breeders who are placing dogs in show or companion homes, or owners purchasing a puppy from a reputable breeder, I strongly believe in the use of contracts to outline the expectations and guarantees from a breeder to an owner, as well as from an owner to a breeder.  I can assist with drafting or reviewing breeder/owner contracts, as well as stud contracts.   
I have enjoyed speaking to animal groups on a variety of animal law topics, particularly in regards to municipal ordinance cases (dog bite or BSL): prevention, management, and case strategy.  Please don't hesitate to contact me if you are interested in having me speak at your group meeting.